It's been a little bit of time since I've last linked up with Jenn for some food lately, but today is the day. I have been enjoying some different meals lately, and want to share!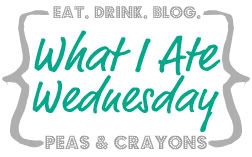 Birthday dinner at my parents on Saturday. It was unbelievably delicious. Steak cooked medium for me, sweet potato, grilled veggies, and fresh Italian bread. Mmm, so good!
Food on our new grill!  These grilled veggies are my favorite things. I love mixing all the veggies up and getting the different tastes all together. 
Chicken topped with some Rotel, Cous Cous, and asparagus
This week started off with some much needed food prep.
…including these bad boys, ha. I love goldfish #noshame
Nachos from Mad Mex. I wasn't impressed, and wish I would have gotten something else. 
Mother's Day brunch, mmm. 
Tyical breakfast of oatmeal and cookie butter, with a cinnamon applesauce muffin. 
Veggie kabobs on the grill! Mmm, our dinners have had lots of veggies since we got our grill! 
School lunch for Teacher Appreciation week
Dessert in the form of Rita's Italian Ice
Oh, and this has been eaten, mostly by me. #noshame #ever #cookiecakemmm
What have your meals  been lately?
Tell me your favorite snack you could eat over and over again and never get sick of. 
Mine's pretzels.